Which Flowers Are In Season In July?
Probably one of our most favourite flowers of all time (and not just because the black, velvety centre reminds us of a puppy's nose), the Anemone is beautiful, delicate, wild and full of personality. You can source bright red, blue and purple Anemones, and can still find the most feminine, soft ombre stems with pale pink swirls and creamy tones.
While sometimes confused for a Poppy , these beautiful blooms are in season for a very short time, so make sure to grab a bunch and enjoy while you can. Did you know they also close up when they're cold and re-bloom when they warm up? Magical.
---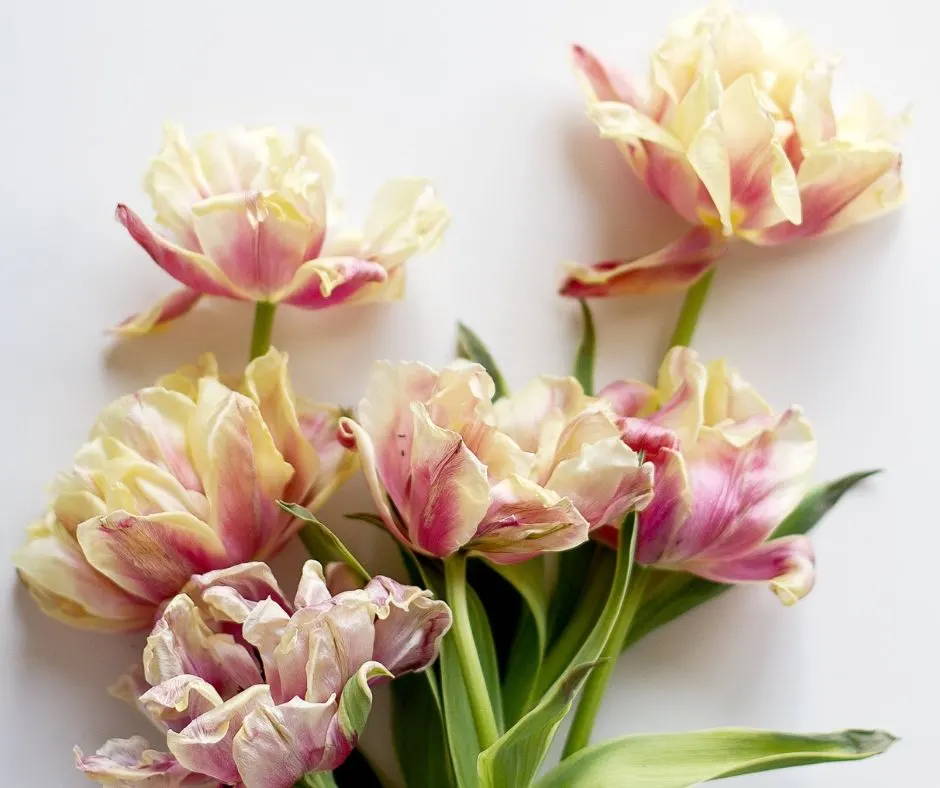 Who doesn't love Tulips? Coming in the widest range of colours, whether they be Frilled, Parrot or Double Tulips – they're amazing.
Tulips are an incredibly long-lasting flower, and continue to grow even after their stem has been cut. They also follow the light when they're growing, and will often move and bend in the vase. A fully open Tulip is one of the most beautiful things in the world, we swear. We cover Tulips more in depth here.
---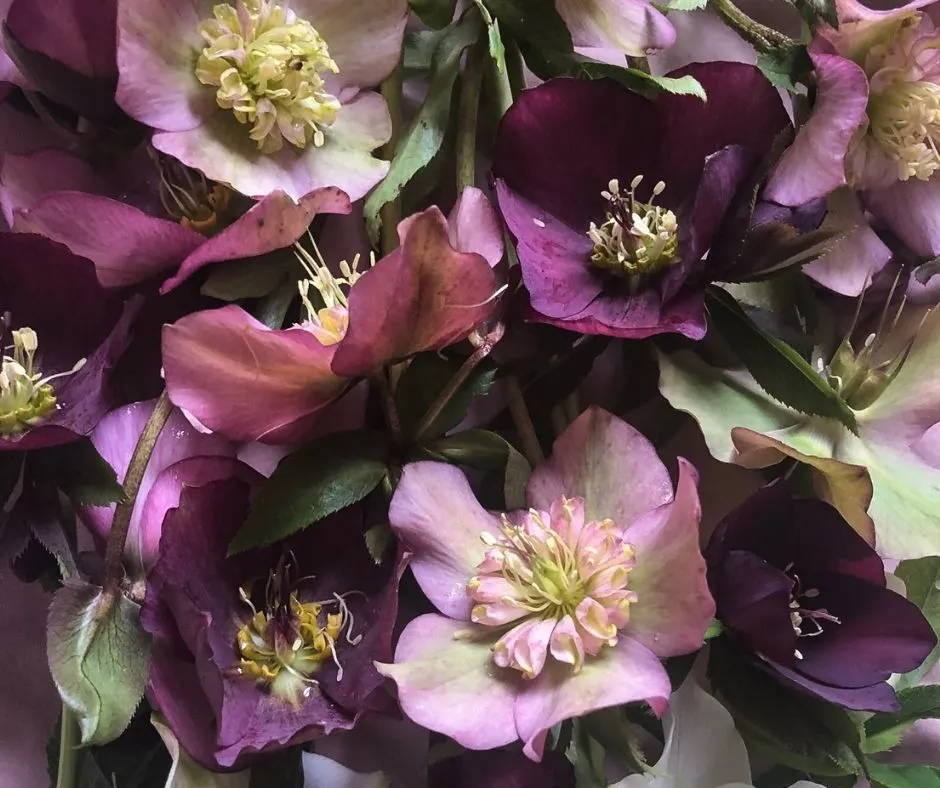 Also known as the 'Winter Rose', Hellebores have a graceful, and beautiful flower that naturally lulls and faces forward.

They come in the most delicious colours, ranging from green, white, pale pink and deep burgundy. They are one of the most delicate and luxe winter flowers on the market and we loooove them.
---
The Banksia Victoriae or the 'Woolly Orange Banksia' is often featured in our bunches during the colder months.
With its sweet apricot tones and patented spiky foliage, the Woolly Orange is also incredibly long-lasting because it is a native. You can even dry it out and keep it forever! More Banksia varieties are often on the market during different seasons, but for now it's all about the Woolly Orange baby!
---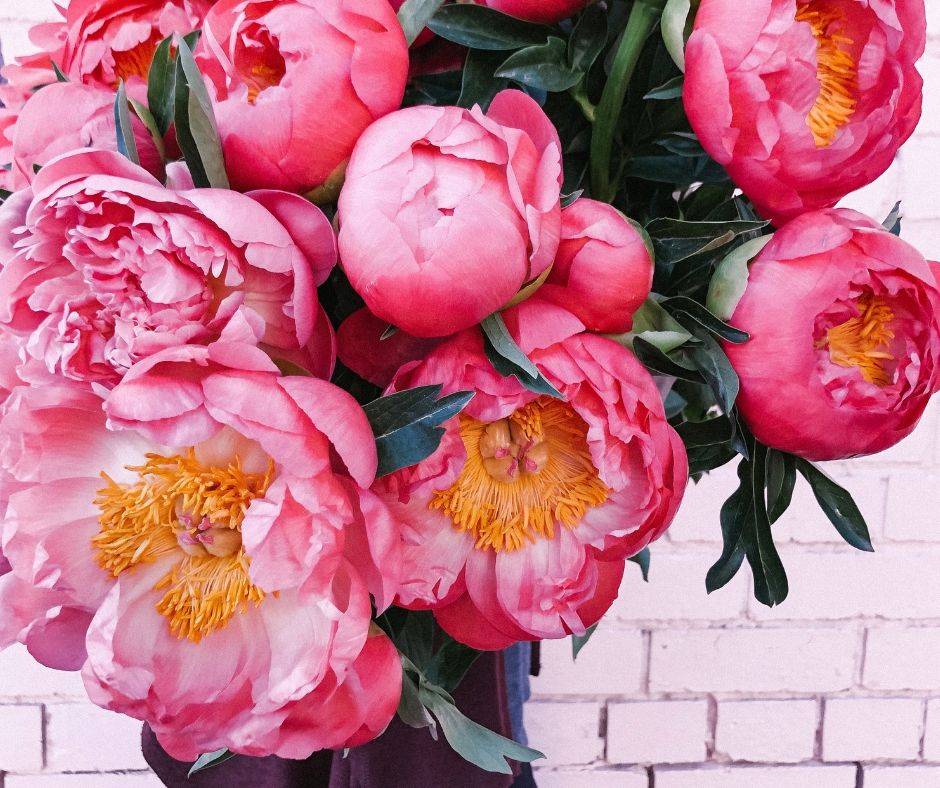 Sometimes us florists are truly, truly lucky and get the pleasure of having Peonies when it is not Peony season.
Welcome Winter imports! Coming from around the world, these Peonies are flown in from places like Holland and Israel and delivered straight to our buckets. Layer upon layer of decadent, unfolding petals; a subtle, sweet scent; and some of the most striking colours. There's a reason Peonies are so coveted. Read more about this amazing flower here.